Educational Outreach Committee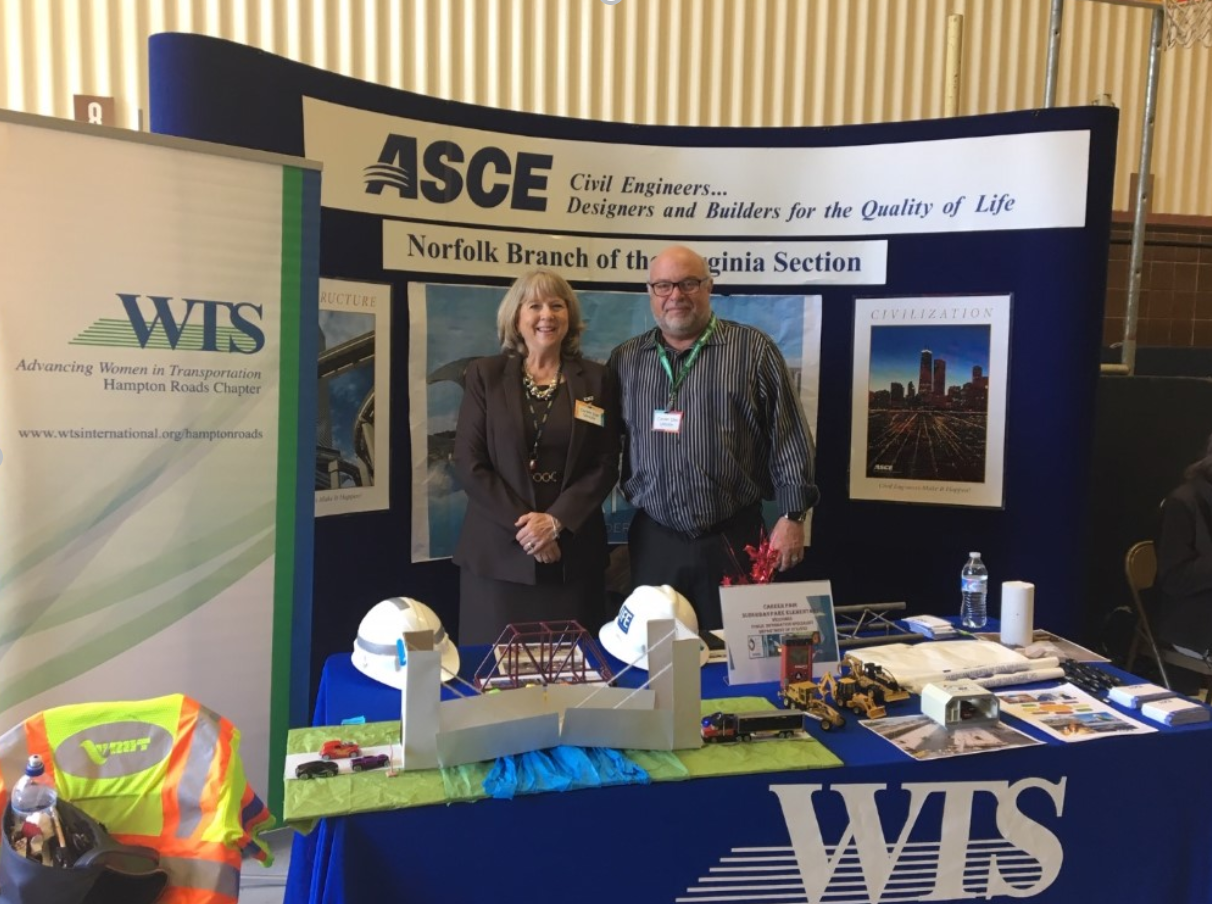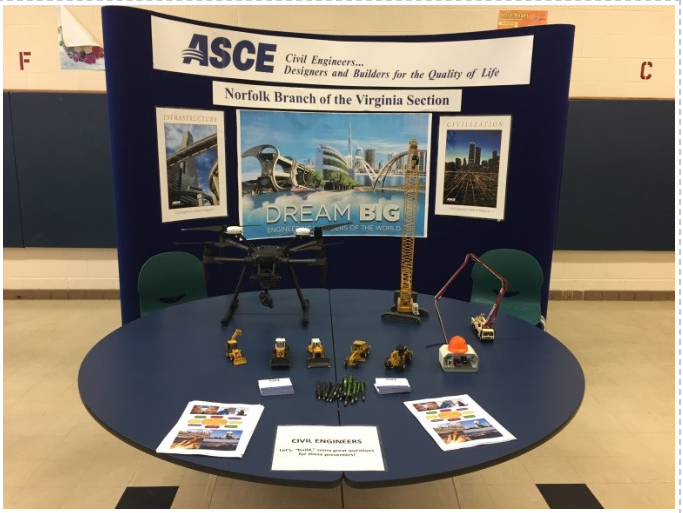 GOAL
To inspire young students to become the next generation of Civil Engineers. The program provides a means to connect and share our passion for Civil Engineering, expand awareness, and make a difference in the young student's career choices.
PARTICIPATING SCHOOLS
Norfolk – Blair Middle, Camp Allen Elementary, Suburban Park Elementary
Chesapeake – Greenbrier Intermediate STEM
Upcoming events
Greenbrier Intermediate School STEAM Event, Chesapeake 6PM to 8PM on October 17, 2019
Blair Middle School Career Fair, Norfolk 5:30PM to 8PM on November 6, 2019
COMMITTEE CHAIRS
Jim Hummel, P.E.
Kayode Aransiola, P.E.